U19B Win Gold at the Greater Sudbury Ringette Tournament
---
---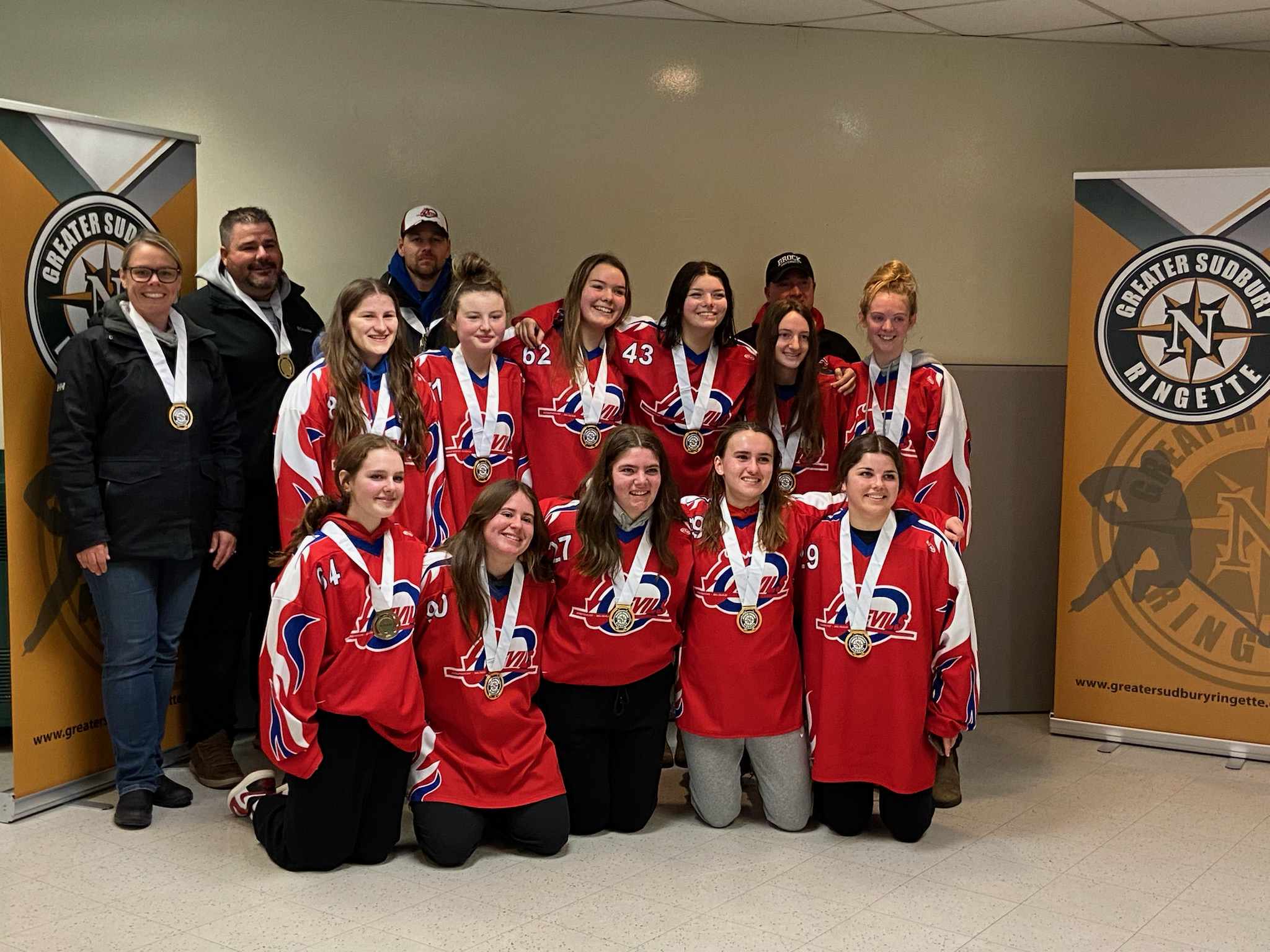 ---
This past weekend the AMRA U19B Devils headed to their first tournament of the season attending the Greater Sudbury Ringette Tournament.
The team went 3-0 in round robin play defeating Iroquois Falls, Walden, and Greater Sudbury and ended with a first place finish in the standings while only allowing 4 goals in three games, including one shut out.
In the final they faced their first game opponent Iroquois Falls in the tournament final. It was a hard fought battle, even losing the lead at one point, but then pulling ahead by three goals with two minutes left. The opposition battled back and came within a goal, but the devils battled through and left it on the ice and held on to win an exciting final 8-7 for the gold medal.
The coach couldn't be happier with the effort put forth this weekend and looking forward to continue on growing as a team this season.
Congratulations U19 Devils!